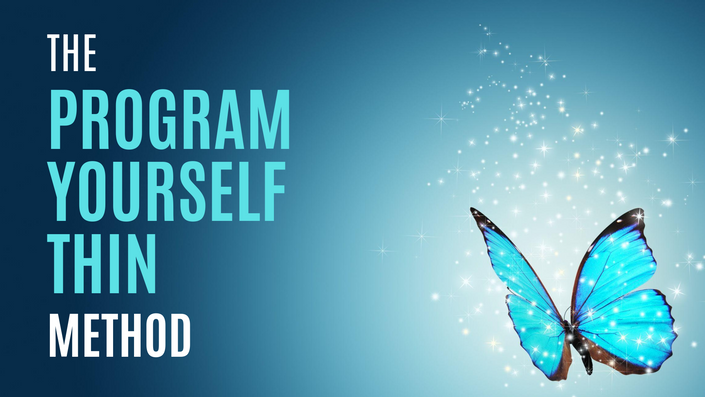 Program Yourself Thin Method
The Most Effective Mental Programming Technique For Weight Mastery Available
After helping 3000 people transform their lives, I've uncovered 8 key "pillars" for complete holistic health...
Do You Want A Step-by-Step Blueprint To Boost Your Energy, Strengthen Your Body, Quiet Your Mind, And Ultimately Make Your Entire Life More Enjoyable?
Discover the only holistic health program that combines my unique blend of Yoga, Hypnosis, and NLP training.
Dear friend,

Do you ever come home feeling like you went through a meat grinder physically, mentally and emotionally?
Do you feel sluggish during the day, relying on coffee, energy drinks or naps to get you through?
Do you wish you could be a healthier person but always fail or don't know where to start? Maybe you've tried every health fad out there and fell off the wagon after a week or two.
I've been there.
I'd like to share the reason why I created this "Lifestyle Blueprint" and what fueled my passion to find the ultimate healthy lifestyle.
A true guide to living healthy. One that includes all aspects of being well.
You see my father did not have a healthy lifestyle. He was overweight and all-around unhealthy.
When I was 9 years old, he died of a heart attack.
He was only 54.
I remember how rough it was for my mother raising me and my brother alone.
And how hard it was to grow up without a father.
And yet I found myself heading down the same path.
I was 50 pounds overweight, tired, stressed out, binge drinking and deeply depressed.
You can probably relate to some of these things.
Maybe you're heading down the same path to a life of sickness, depression, medical bills, or early death.
The search for complete health
I knew what the future held for me if I didn't change my unhealthy ways. I didn't want my mom to have to bury her husband and her son.
So when I was at the lowest point in my life, I decided to start my mission:
I committed myself to discover the most effective habits for creating a state of peak physical, mental and emotional well being.
My journey led me to become a certified yoga instructor, master hypnotist, and NLP trainer.
15 years and 3000 private coaching sessions later I believe that I've developed the ultimate blueprint for a complete healthy lifestyle.
One that creates vibrant Physical, Mental and Emotional health.
One that boosts your energy, improves your moods and makes your body feel young again.
My complete Holistic Health Blueprint helps you become healthier physically, mentally and emotionally.
Learn how a simple change in habits can make healthy living effortless even if you've never had a healthy lifestyle before
Tired of feeling sluggish? Feel alert and full of vigor without swilling unhealthy and expensive "energy drinks"
See why my "sleep secret" will transform your sleeping habits...So you can stop sabotaging your productivity, mood and energy levels.
Learn why hydration is one of the most important factors for living a healthy life.
Discover the 8 "pillars of health" and why you need to focus on these areas to be completely healthy
Hi, I'm Jim Katsoulis.
Today I'm going to show you a whole new way to look at your health and well-being.
I'm confident that this is the most complete health/wellness program ever created.
Most of my clients get frustrated with buying products that never give them the level of health they dream of.
Maybe you've noticed the same.
Keep reading and you'll discover:
Why most people have the wrong definition of health and what being healthy really means
How to become a healthier, happier person using my simple habit-forming system
Discover how my unique blend of yoga, hypnosis, and NLP training that's allowed me to create the most comprehensive health program on the market
Have a step-by-step playbook for living an all-around healthy life and how you'll put your good habits on autopilot
How you can easily install habits into your mind that will make you a healthier person almost effortlessly
See why holistic health requires Physical, Mental, and Emotional health.
Why my unique system will make healthy living easier than ever before by using the power of habits
The 8 Pillars of Health
When I started my mission, I read every scientific study on health that I could find. I was like a mad scientist trying to crack the code for "complete health" until I finally noticed 8 factors that kept coming up.
Through my exhaustive research, I've discovered 8 "pillars" that make up a healthy person/lifestyle.
That's why I created a step-by-step blueprint that focuses on the 8 pillars for complete health.
And thanks to my unique blend of Yoga, Hypnosis and NLP training, I believe this is the most effective healthy living program on the planet.
The Holistic Health Blueprint has a module dedicated to each pillar of health.
Hydration strategy

- Water is what makes up life. It's even referred to as a "miracle drug" by some doctors. Dehydration can wreck your concentration during the day and affects every aspect of your health. But most people have no idea how much water they should be drinking every day. I've created a detailed plan to ensure that you are staying hydrated and operating at your peak performance.



Genuine relaxation

- It's impossible to be your best if you don't know how to relax your body. It's an important component of complete health. This module contains 2 methods that will help put you in a state of deep relaxation quickly. You can use it anytime you feel the need. There's also a daily practice method that will help you build your "relaxation muscle" over time.

Proper breathing techniques

- Learning proper breathing techniques will improve your well-being in itself. I have 2 techniques that will detox your body and make you feel full of energy. People have been studying breathing techniques for centuries but many don't know how important this aspect of your health is.

Sleep (and the ability to sleep at will)

- Getting the proper amount of quality sleep is mandatory if you want to be healthy and happy. Your body and mind simply can't operate without the proper amount of rest. Today's society doesn't value sleep the way it should. It's almost a badge of honor to get less sleep than you actually need every night. This is a dangerous trend that is causing massive health problems across the country. This module will teach you a technique for falling asleep quickly. This pre-sleep ritual will help you wake up more refreshed and energized.

Nourishment/nutrition

- Most people realize that they need proper nourishment, but don't really know how to do it properly. I created a method called the "Living Vitamin" strategy to ensure that your body is running at full efficiency. Another crucial part of the Complete Health program.

Movement/mobility

- Without the proper mobility your body becomes stiff and unhealthy. Being able to move your body the way it's designed is somewhat of a lost art these days. People who practice yoga understand the importance of this pillar of health but the masses sadly do not. That's why I included simple routines for increased flexibility and strength. They're easy to perform and you cant do them from your home or office. No gym required.

Meditation/mindfulness

- Mindfulness is starting to catch on as an important part of your wellness. Quieting your mind has become more important than ever in today's fast-paced society. Meditation is a powerful tool that people have been using for centuries. In this module, I will guide you through a mindfulness meditation so that you can quiet your mind and have the headspace you need to live your daily life.

Gratitude

- Most people don't expect to see gratitude as one of the pillars of health. But the power behind this emotion is undeniable. Practicing gratitude changes the way your brain functions. In this module, you'll use the "State Elicitation Technique" to create a deep sense of gratitude and learn strategies for feeling more grateful every day.
*This digital course includes INSTANT ACCESS to online videos, MP3's and PDF files*
Special Bonuses
Free Bonus #1 (A $49.97 value)
Holistic Health Self Hypnosis Sessions
When you join you're going to get instant access to this powerful library of mini self-hypnosis sessions that you can use any time to help you reinforce the new habits that will transform your mind and body.
Free Bonus #2 (A $49.97 value)
The Master Ritual Design & Installation Guide
The "Master Ritual" is a simple routine that will be the foundation of your increased health. You'll design a custom routine that will cover 6 of the healthy habits and I'll show you how to implement it into your life so that it feels like a lifelong habit.
Free Bonus #3 (A 49.97 value)
Daily Meditations
Each day for the next month you're going to receive a 2 minute mini-meditation to help you quickly relax your body, calm your mind and center yourself. It's an easy way to reinforce everything that you're learning in the program.
There's no reason to wait another day to start living a healthy lifestyle
My all-inclusive Holistic Health Blueprint will allow you to implement these healthy habits into your life almost effortlessly.
Imagine yourself in 6 months feeling energized, genuinely happy, and enjoying your life more than ever before.
When you buy my Holistic Health Blueprint you will gain instant access to training videos, MP3 audio training, and PDFs containing a step-by-step playbook for living a balanced healthy life.
Thanks to my unique blend of yoga, hypnosis, and NLP (Neuro-linguistic Programming) it's easy to program your mind to live healthy through the power of habit.
When you buy this all-inclusive lifestyle blueprint you're investing in a better quality of life for you and your family.
If you have kids, you don't want to put them through the pain and trials I went through because I lost a parent to poor health.
My clients usually notice results immediately. And in 6 months most of them experience a major transformation in their overall health.
What's the investment?
I really want to share my life-saving Holistic Health Blueprint with as many people as possible.
So if you order now during this special offer, you'll get the entire package for free.
Are you finally ready to take complete control of your health?
You're at a crossroads right now.
You can continue down the same path you've been on and live a short unhappy life.
Or you can take control of your life and start your journey to complete health today.
Take action right now and stop wasting your most valuable resource (time).
Your Friend
Jim Katsoulis
Master Hypnotist
Your Instructor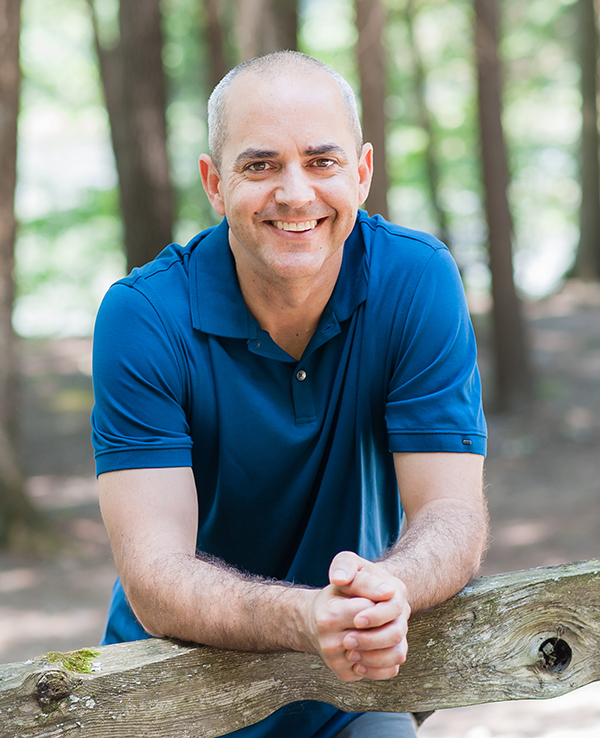 My name is Jim Katsoulis and I can help you change.
Whether you want more health, wealth or happiness the secret to all change lies in your unconscious mind.
I've spent the last 15 years helping people create changes they couldn't create on their own by transforming the way they use their minds, and I believe I can help you too.
Using the most powerful Personal Development, Hypnosis, and NLP (Neuro-Linguistic Programming) Techniques you can take control of your mind and create the results you deserve.
I am thankful for having been able to learn from some of the best people in the fields of personal change. I have been certified as a Master Hypnotist through the National Guild of Hypnotists, the largest and oldest organization of its kind. I have received my Master NLP Practitioner Certification from Richard Bandler, the founder of NLP and received my Yoga Instructor certification from Sivananda ashram in Val Morin, Canada.
One of the great joys in my life is helping people recapture their sense of excitement, passion, and gratitude by transforming their lives.
I know from personal experience after using these methods on myself and others that they can help even when everything else has failed.
And I believe they will work for you too.
to your success,
Jim Katsoulis
Course Curriculum
Program Yourself Thin Method Training
Available in days
days after you enroll
Self Hypnosis Sessions
Available in days
days after you enroll
Frequently Asked Questions
When does the course start and finish?
The course starts now and never ends! It is a completely self-paced online course - you decide when you start and when you finish.
How long do I have access to the course?
How does lifetime access sound? After enrolling, you have unlimited access to this course for as long as you like - across any and all devices you own.
What if I am unhappy with the course?
We would never want you to be unhappy! If you are unsatisfied with your purchase, contact us in the first 30 days and we will give you a full refund.